CASES (HOUSES). XESCA SALVÀ
Opening: 9 November at 6:00 pm.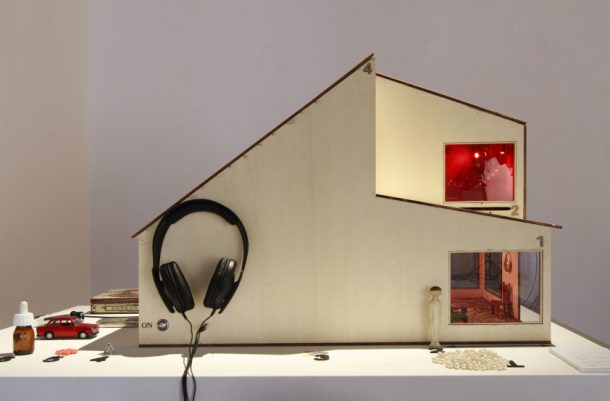 Cases is a small independent show. Three different experiences (of about fifteen minutes each) between two people. Two spectators sit at the table and put on headphones. The recorded sound (a mix of stories and instructions for them to perform actions and hold/move objects) guides viewers through a unique experience. Actors and spectators mingle before the board game of a home.
The starting point is the game: multiple children's toys ranging from doll houses to building games, and the opportunity they give us to be able to wander between reality and fiction, person and personage, secret and exhibition. Once in the hands of the player, objects are reinvented and relocated.
These homes are a vindication of privacy. They are humble tributes to the banal, everyday, obvious, but also to the sub-ordinary—background noise—which is everywhere and makes home what it is. Therefore, in every experience you are accompanied by the soundtrack of people interviewed, films that will be completed in the head of each viewer as a unique story—the story of every person.
Cases is a reflection on the memory of objects, on space as an audible structure and sound as material for an audible architecture. These elements can be used to build emotional spaces and transform the action/installation into a "social gap"—an area for human relationships offering a variety of exchange opportunities where the actor/audience has to relate to the work and everything it offers.
The audio of the three houses are drawn from interviews with women in search of their intimate story—in this particular case elderly women, homeless women and sex workers. The first house, Alliberau-nos del mal (Deliver us from evil), is a file from the memory of grandmothers and objects that make a home. The second, Ya no tengo corazón (I no longer have a heart), depicts the coldness of being homeless, the long-term social neglect that results in many people living on the street. And the third, Entre totes les dones (Among all women), focuses on the body, love, freedom and sex.
Cases, premiered at the Teatre Principal de Palma on 17 September, is a residence project at IF Barcelona, co-produced with Festival Terrassa Noves Tendències 2017.
Cases can also be seen at the Teatre Sagarra in Santa Coloma de Gramenet as part of IF Barcelona on 17, 18 and 19 November.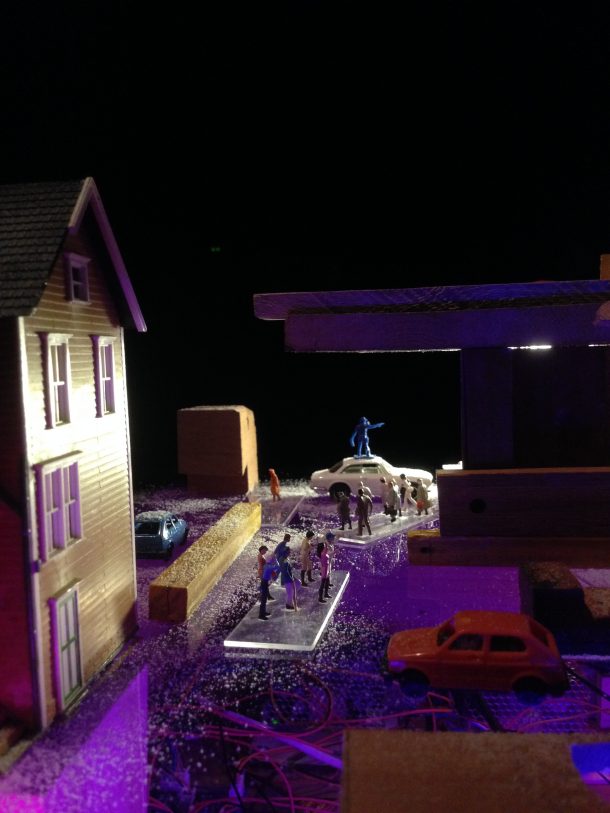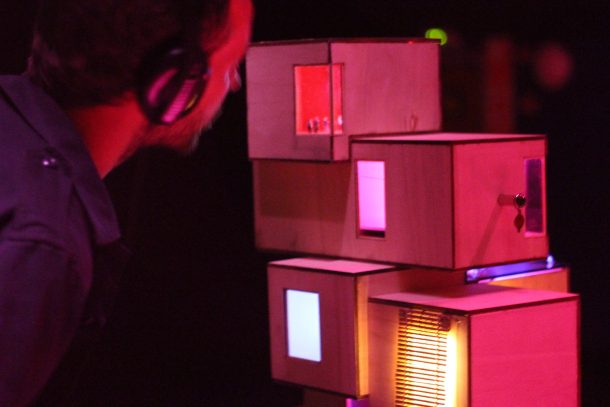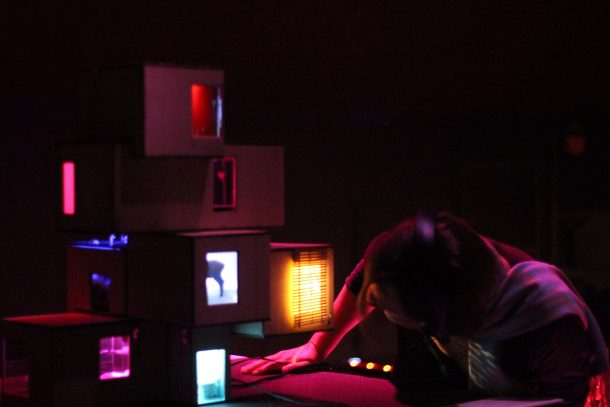 Xesca Salvà Cerdà (Llucmajor, 1978) graduated in Set Design from the Institut del Teatre de Barcelona and holds a degree in Catalan Philology from the UIB. Set designer by profession, she stages emotions and sensory experiences drawing from a poetic universe built from images, music and readings. During her residence at Arts Santa Mònica in the context of IF Barcelona 2016-2017, she develops the rhythmic, theatrical dimension of her work as a builder of spaces. Reducing the scene to a miniature scale, building three house models, she builds three stage boxes where the audience (two viewers per model) are also the lead actors of the various theatrical performances.
To highlight some of her many works and collaborations, worth mentioning is that during 2010-2011 she worked at the Plastikart studio (Cesena, Italy) in creating and constructing set designs for various projects by Romeo Castellucci and the Societas Raffaello Sanzio. In the summer of 2013, she participated in the workshop with Anna Viebrock at the Venice Biennale. She works regularly with artists and companies with Lali Ayguadé, La Veronal and Corcada Teatre, among others.