DUEL D'ORLANDO I RINALDO PER AMOR DE LA BELLA ANGÈLICA (ORLANDO AND RINALDO DUEL FOR THE LOVE OF FAIR ANGELICA). OPERA DEI PUPI BRIGLIADORO COMPANY (PALERMO, SICILIA)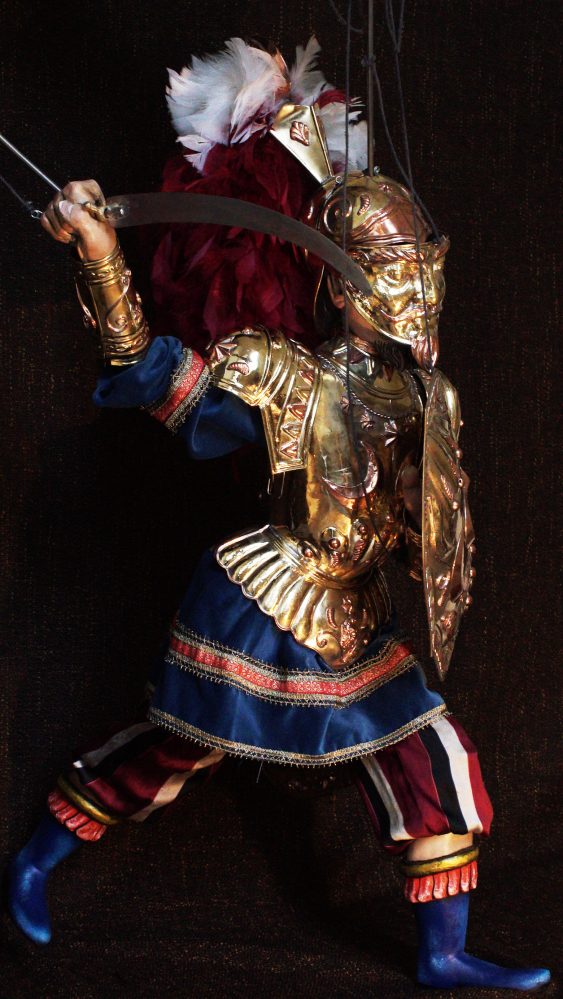 SYNOPSIS
The existence of the Sicilian Opera dei Pupi has been documented since the sixteenth century. Today is still lives on in art and popular culture in contemporary Sicily.
Pupi's stories follow the tradition of storytellers in the streets, telling the adventures of brave knights, beautiful ladies, great duels with swords and long trips. This same oral history, previously passed down in town courtyards, moved to the theater and took shape and action through puppets.
In 2001, Opera dei Pupi entered the list of intangible heritage of humanity thanks to its ability to reflect the identity of a country and a people.
The company Opera dei Pupi Brigliadoro transports us to the world of Orlando and Rinaldo, two of the heroes of the famous History of the Paladins of France,, a set of medieval themes and stories focused on the court of Charlemagne and his knights.
At the end of the show, the company will take the audience backstage, as it were, explaining how these extraordinary puppets are handled and so everyone can learn close-up about the story's protagonists.
Credits:
Company: Opera dei pupi Brigliadoro
Director: Salvatore Bumbello Puparo.
Puppeteers: Salvatore Bumbello, Luciano Bumbello, Francesco Bumbello and Antonino Guarino.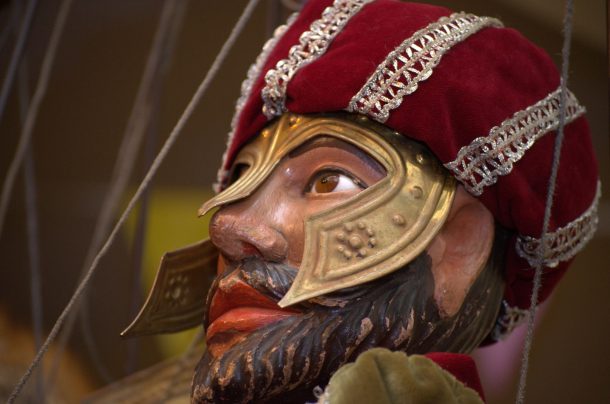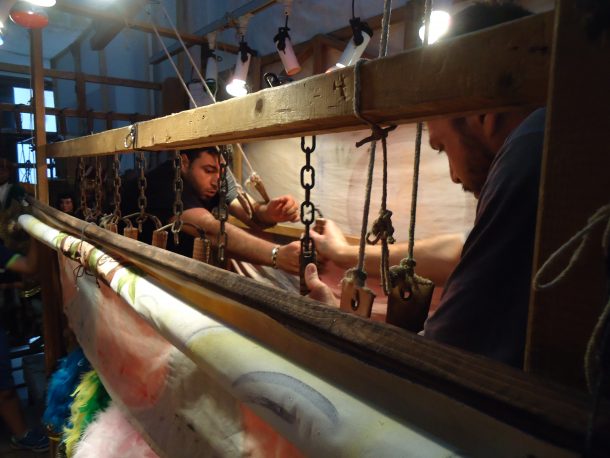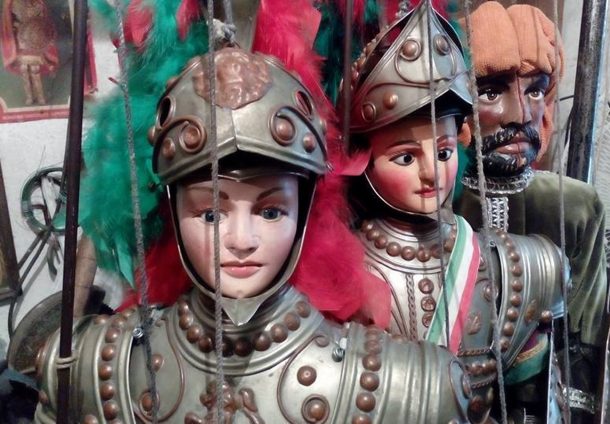 Performance in Italian and Sicilian.
Price: 12 €