EM FALTEN DITS. (I'M MISSING FINGERS). CREATIVE LAB BY XAVIER BOBÉS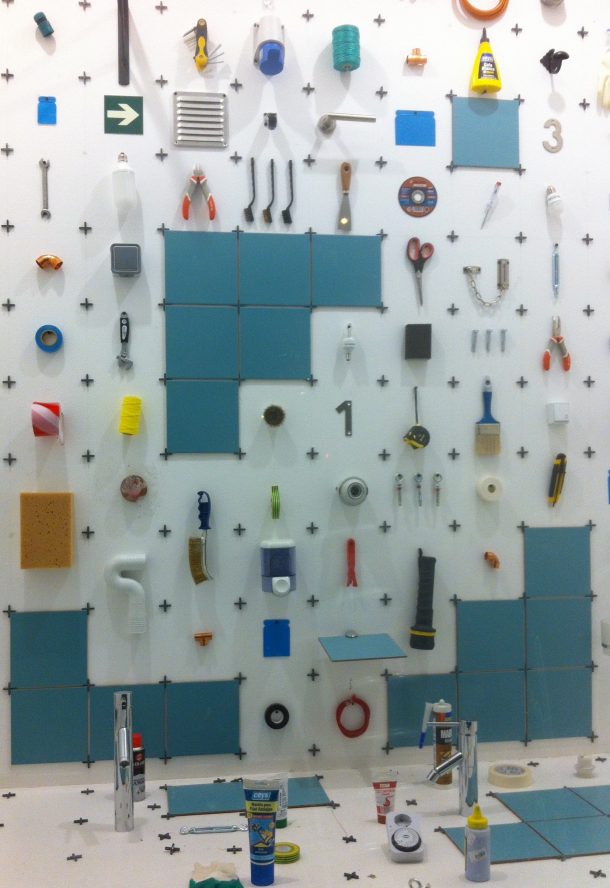 30-hour lab for manipulating objects; intensive work around the idea of time that escapes, flees and vanishes. A life gives us time for many things, but most are pure repetition of the same, and the remaining things freeze and paralyse movement.
For an intensive week, we will count the hours and create a small collage of object manipulation for our closest, everyday, absurd, funny and intimate routines. And during the countdown, we will create a dramatic lexicon of gestures, images and actions to try never lose sight of any sign and end up with a finger rather than less, albeit invisible.
Xavier Bobés
"It is impossible to say anything about the world as a whole. Anything that can be said should be about the delimited parts of the world."
Wittgenstein, Tractatus.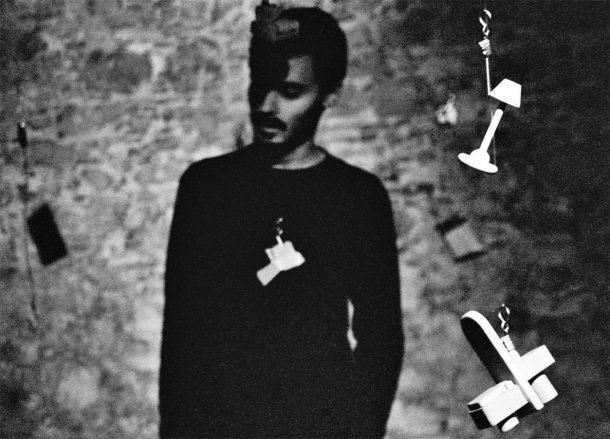 More information: www.ifbarcelona.cat
Project performance: 18 November at 7:00 pm at the Teatre Josep Maria de Sagarra (Santa Coloma)
Xavier Bobés
Actor/ manipulator and stage creator. He defines himself as self-taught. Passionate for the poetics of objects, he has been researching all kinds of everyday objects for fifteen years. He collaborates with other artists as a performer and as a manipulator. He explores the search for symbolic/theater meaning of objects and everything seemingly banal by creating, testing and teaching.
In 2003 he created an object theatre company—visual PLAYGROUND—with which he has written, directed and performed six shows:
2003: El cap als núvols (Head in the clouds). Received a grant from Krtu 2003. FAD Sebastià Gasch Award 2005-2006 for the best contribution of the year. Premiered at AreaTangent in 2004.
2005: Duet. Premiered 2006 at the Festival Escena Abierta, Burgos.
2006: El rei de la Soledat (King of Solitude). 6th Prize for Performing Arts Projects, Lleida, in 2005. Premiered at the 2006 Neo Festival in Barcelona and the Mercè Cultural Centre in Girona, 2007.
2008:A taula!(Lunch is served!). Theater show premiered at the Teatre Lliure and the Die Schaubude, Berlin.
2010: Insomni (Insomnia). Theatre show premiered at the Festival Temporada Alta 2011.
2012: Monstres (Monsters). Show premiered in 2014 at the MIMA Festival of Mirepoix (France), TNT Festival in Terrassa, BAD Festival in Bilbao and the Festival Temporada Alta in Girona.
In 2015 the show Cosas que se olvidan fácilmente (Things soon forgotten) was premiered at the 2015 Festival Grec. He received the Critics Award of Barcelona for "New Trends" in 2015, the prize for the best show at the 2016 Birmingham BeFestival and the Butaca Award for Other Disciplines Prize in 2016.
In 2015 he created, along with Jomi Oligor and Shaday Larios (the group of documentary object theatre El Solar), creating Primer Álbum (First Album ) for the 2016 Temporada Alta Festival.
Since 2013, Xavier Bobés is the artist associated with l'Animal a l'Esquena, where he created the last three theatre shows.