WEWOOD: DANSA D'OBJECTES. (WEWOOD: OBJECT DANCE) LABORATORY WITH FEDERICA PORELLO AND XAVI MORENO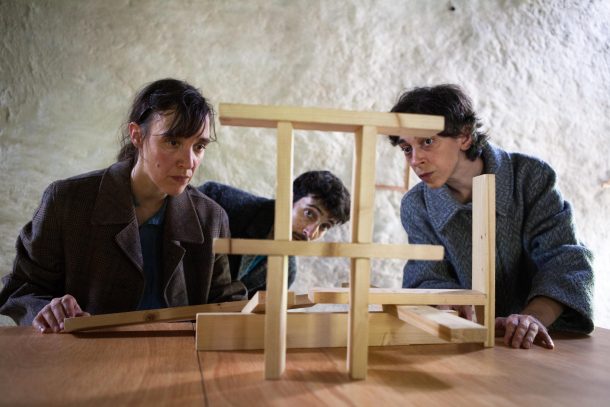 Dancer and choreographer Federica Porello, along with Xavi Moreno, will present the basics of the choreography system created jointly with Marine Broise under IF Barcelona's residency program: WeWood.
For years, the creators have been developing a specific method for staging the relationship between bodies and objects. To make it a reality, they have developed what they call a "basic vocabulary"—a lexicon that allows them to articulate a joint language involving both physical and inanimate objects with actors and dancers.
The "objects" with which they work with have been chosen for their material properties and neutral forms: objects without history, without connotations. The wood props are relatively nondescript, but in combination with other wood pieces or with the surrounding human forms, they shape concepts and ideas through movement.
It is a laboratory designed as a creative space in which participants dialogue through dance and object manipulation. We explore how objects can help us perceive the materiality of gestures and how through our movements we can play with the ideas evoked by each object.
Intended for dance, physical and visual theatre students, and also those of other disciplines (always bearing in mind that movement is at the core of the project).
"Our relationship with objects is that of traveling companions. Providing movement to an object, we create an image where what matters most is the relationship established with the object when we use it, from our standpoint as performers. The objects represent another element for building playwriting that allows us to go beyond movement and dance." Maria Muñoz, Malpelo
Programme
The sessions include:
— Warm-up—individual or in pairs—to enhance physical awareness.
— Guidelines for improvisations—individual, in couples and in groups—though which we will research different qualities of movement and how to project them onto objects, as well as how the physical properties of an object can inspire our dance.
— Moments of individual or small-group exploration for creating brief scenes.
The following topics will be addressed:
— The musicality of gesture: speed, tone, suspension, rhythm, dynamics and phrasing.
— The precision of movement: articulation and clarity.
— Listening to others: people and things around us.
— Silence: immobility and stage presence.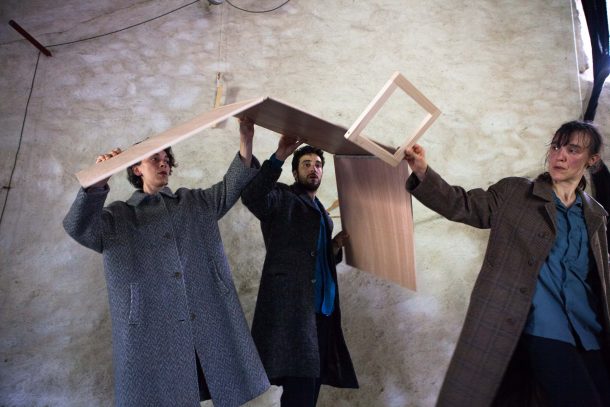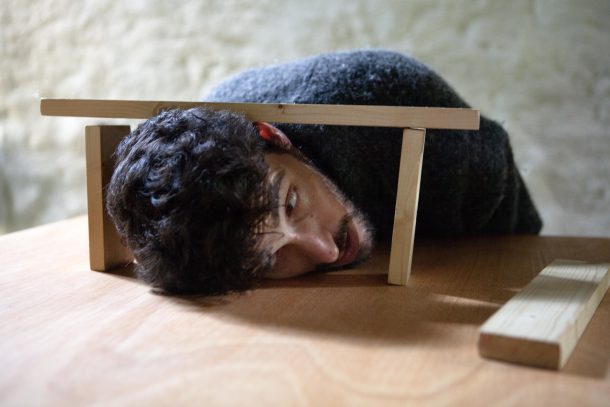 More information: http://www.institutdelteatre.cat
Project performance: 10 November at 5:45 pm at the Institut del Teatre auditorium
She studied at Theatreschool in Amsterdam and P.A.R.T.S., Brussels.
Since 2006 she has worked with various artists and companies: Marlene Monteiro Freitas, Tg Stan, Adonk! (puppet company), Le Théâtre de Nuit (shadow theatre company), and dance companies ACME, Mal Pelo and Zoo/Thomas Hauert.
In 2013 she began her own work alongside Xavi Moreno and Marine Broise, developing a lexicon of movement that combines dance and object manipulation.
In 2018 they will present their first show, WeWood, at the MIMA (Mirepoix) festival and at IF Barcelona.
http://federicaporello.wordpress.com