OBJECTE FICCIÓ (OBJECT FICTION). ENRIC FARRÉS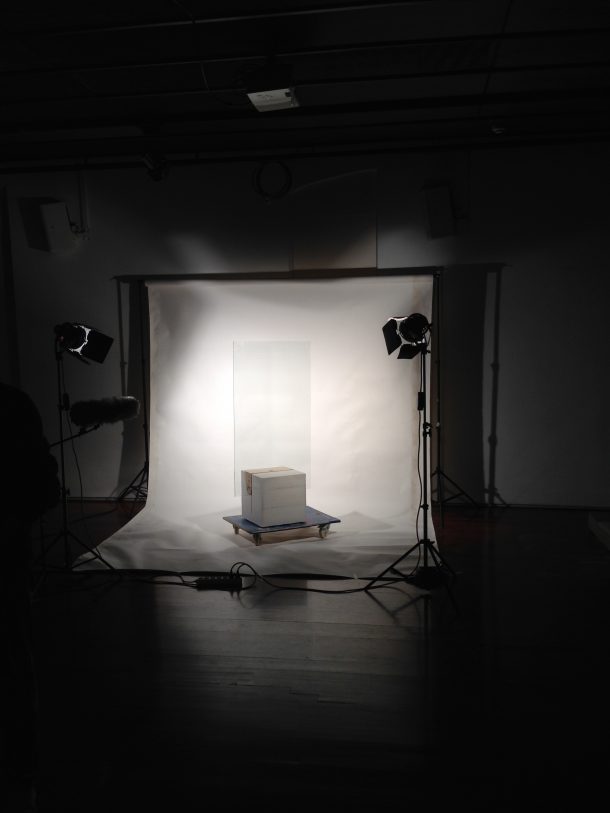 Opening and premiere performance on 9 November at 6:00 pm.
Res és meu (Nothing is mine) performance on 11 November at 6:30 pm in Hangar.org
Farrés comes from a plastic arts background and admits that he is far from his comfort zone with this work. The performing arts are, for him, a new language, which nevertheless allows him to delve into an area which he had already explored in visual arts, but with the ability of striking out on his own personal path.
The seed of the idea is the museum media designed by Lina Bo Bardi in 1968, pieces that were used originally to hold pictures or pictorials but which are works of art in themselves. Appropriating this idea of emptying material things of meaning to give them a new, metaphorical meaning, he started exploring the possibilities of exhibition media, which, by definition, have always played a marginal role in art. The case of Bo Bardi's stands, like all displays, not only displays the images but shapes them into a story; viewers can walk around the artwork on display, arranged in a glass resting on a three-dimensional concrete foot—and thus the image displayed becomes an object.
From this point, the artist works with the potentials of various media: a showcase, a frame, a key hook, a pin…, looking for their stage potential. Farrés seeks to give voice to the message which these objects—normally invisible—may bring. With a humorous tone, the artist depicts several scenes where, making clear what the function of each of the objects is, they take a leading role. The idea is to establish a communication with what is functional, precisely through what it does—in this case through what it props up.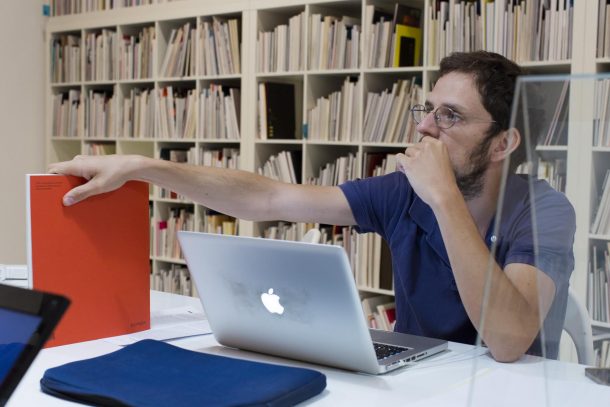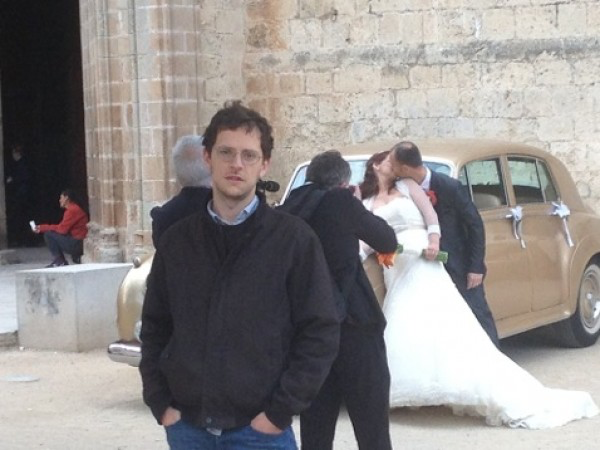 Enric Farrés Duran (Palafrugell, Girona, 1983) is a storyteller who weaves stories in which reality and fiction interweave and change mutually. His work is structured around research, serendipities and chance encounters and the ability to make connections between different places, objects and circumstances. Farrés Duran creates narratives revealing hidden and unexpected relationships, which sometimes involve different times and places. The story—spoken and written—plays an essential role in these processes, and the information it provides is essential in order for us to approach the process and the resulting connections. His projects take the form of installations, commented tours, guided tours, books and videos.
In the same way as writer Enrique Vila-Matas does not write but rather re-writes, Farrés Duran combines and mixes technical and conceptual strategies while playing with all his cultural baggage. The reference to Vila-Matas is no coincidence. The artist actually takes his book, París no se acaba nunca (Paris never ends) and makes a formal clone as a starting point for a series of projects in which he invites us to an autobiographical tour where truth and falsehood—the plausible and improbable—end up blending together.
In collaboration with Joana Llauradó, Farrés has developed projects for the National Art Museum of Catalonia and the Frederic Marès Museum. Through guided tours he explores issues related to the act of collecting and archiving. He also looks at how historiography is written and the different levels of mediation in relation to exhibits.
One of his most recent works is El viatge frustrat (The frustrated trip), produced by Cal Cego. He builds on the work of the same title by author Josep Pla. Here, as in other of his works, the artist weaves stories that combine facts and invented stories. As a good storyteller, he invites us to follow and enjoy them, but also to challenge and put into question.